Service with No Suprises
Is your vehicle out of warranty, yet to reach 150,000kms or hasn't celebrated its 7th birthday?
We have to some great news for you!
Having your vehicle serviced shouldn't come with any surprises – especially when you're out of warranty. That's why Frankston Toyota has introduced the Toyota Service Guarantee.
The TSG extends to all Toyota models that are out of warranty - up to 7 years old or 150,000 km and means you'll enjoy the certainty and peace of mind knowing what's included in each and every service with no unexpected costs.
It basically guarantees you'll know exactly what you'll pay.
Here are some examples of servicing prices under the Toyota Service Guarantee.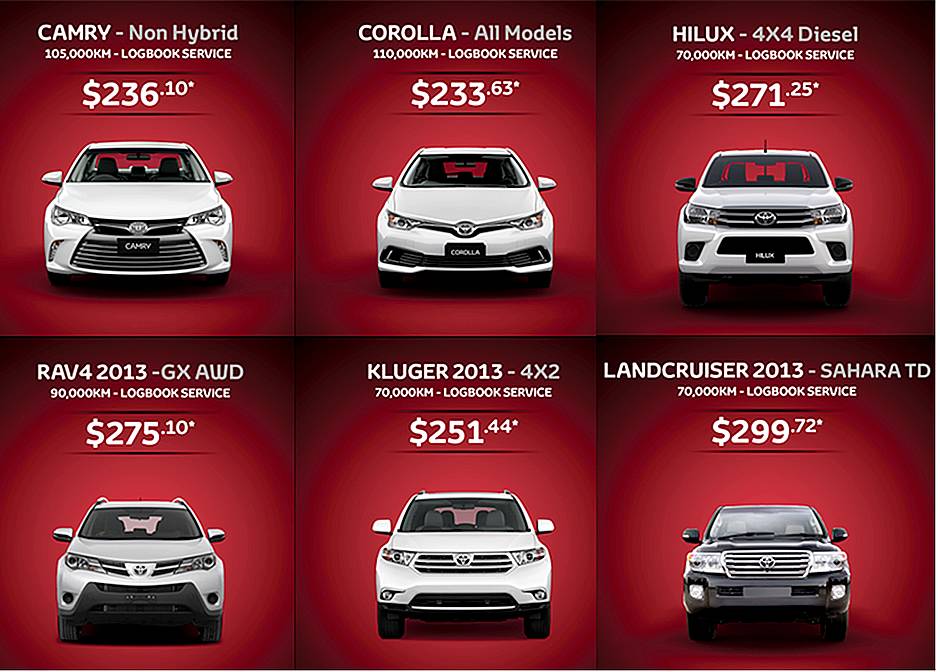 SERVICE YOU CAN SEE!
From one full logbook service to the next, it's service you can see and trust and our way of giving you the full picture – when servicing with Frankston Toyota.
It's easy too! AND.. It doesn't matter if you service with Toyota at the moment or not.
You can either jump on the Toyota website here - get a quote for the maximum cost you'll be charged for your next logbook service - and bring your quote with you within 30 days.
Or, you can ask one of our team give you a buzz and talk you through it.
Not bad hey?
And when you service with Frankston Toyota – you'll always have our skilled Toyota technicians using the latest diagnostic equipment and highest quality genuine Toyota parts.
Call the team on (03) 5955 1111 for a guaranteed quote now or fill out the form to book.